Employment
Aurora Roofing & Solar is always on the lookout for good people to join our team. We offer competitive pay and benefits and are willing to train the right people.
We stress safety on our job sites, punctuality, and efficiency with attention to detail. Anyone with the following experience is encouraged to apply:
- Electrical
- Construction
- Roofing
- Solar
If you lack experience but have a great attitude and a strong desire to work and learn, we can train you. Our team culture aims to be professional, friendly, low stress and hard working. We always show up to work and always maintain an open mind about how to do things better.
If you are interested and think you have what it takes to join a well respected and growing solar and roofing company, contact us today!
You can fill out the form at the bottom of this page or email us at: [email protected] and tell us your name, age, where you are located, and a brief background of your work or life experience. We will get back to you to set up a short informal interview.
You can also give us a call or send us a text at 207-653-1575. We look forward to hearing from you!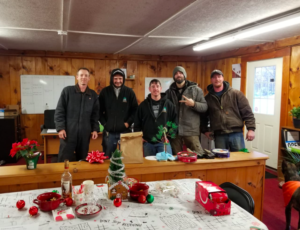 Cheers!
- Team Aurora