Who We Are
Aurora Roofing & Solar (formerly Aurora Contracting) is based out of Farmington, Maine. We have built our reputation on 20 years of five star residential and commercial contracting services in central and coastal Maine.
Founded by Troy Hull, Aurora is committed to installing optimal roofing and solar systems for our customers. Whether you are looking for a steel, asphalt shingle, or rubber (EPDM or TPO) roof, we have years of experience and can offer you a top quality installation and a No-Leak guarantee.
Our roof mounted and ground mounted solar arrays are designed with industry leading software and installed by North American Board of Certified Energy Practioners (NABCEP) qualified installers and Master Electricians.
Our philosophy at Aurora Roofing & Solar is "Quality and transparency up front and throughout"...in other words no surprises, no hidden costs, and no malfunctions or disasters during or after our installs. We stand behind what we do.
A FEW CORE TEAM MEMBERS

Troy Hull - Owner
Troy was born and raised overseas and first came to Maine in 1989. His lifelong interest in environmental conservation led to a degree in Ethnobotany from Vassar College in 2002. Troy decided to put his roots in Maine as a contractor and his interest in helping the environment steered that work towards solar energy. He is a NABCEP certified PV installer and enjoys working, flying, camping, and good coffee.

Martin Flagg - Manager
Martin is from Industry, Maine. He attended Foxcroft Academy and has spent 17 years in the building trades. The past 5 years he has worked with Aurora Roofing & Solar and enjoys his work teaching new hires the technical aspects of standing seam, solar, and team culture. Martin loves coming home to his family at the end of each day and spending time outdoors.

Andra Dickey - Administrator
Andra was raised in Skowhegan, Maine. She attended the University of Maine at Farmington and graduated with a Bachelor of Science in Community Health Program Planning. Andra has worked with Aurora for 5 years handling financials and customer relations, and loves spending time with her two children, camping, and attending live music events.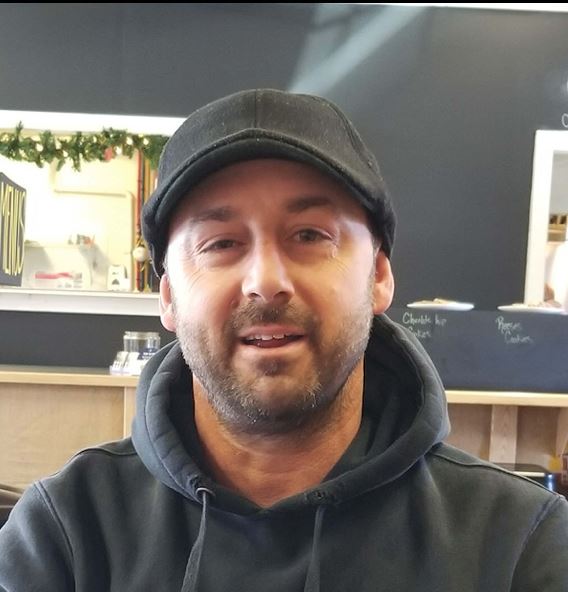 David Lawless - Master Electrician
David grew up in Vienna, Maine, and received his Electrical Trades Certificate from Central New Mexico Community College in 2005. He spent the next several years installing off grid, grid tie, and hybrid solar systems in New Mexico and Colorado before returning to Maine in 2012. David worked as a lead Master Electrician and NABCEP certified PV installer for a solar contractor installing dozens of solar systems around the state for 6 years. David enjoys Maple sugaring, paddle boarding, and live music.

Kayla Alexander - Project Coordinator
Kayla is from Rangeley, Maine and attended Mount Blue High School in Farmington. She came to Aurora with 10 years of experience in an array of administrative and office management positions and handles project scheduling, customer relations, and recruiting for Aurora. Kayla enjoys spending time with her family, hiking, boating, and skiing.

Alexis Luker - Media Specialist
Alexis is from Farmington, Maine and went to Oxford Hills Comprehensive High School and then college at the University of Maine, Farmington. She graduated with a Bachelor of Science in Psychology, and is very passionate about photography. Alexis handles air drone photography, social media updates and marketing for Aurora.